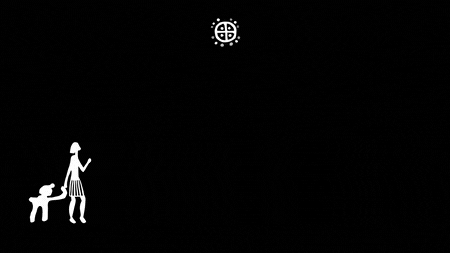 BACKGROUND
"Pigen fra Egtved" – exhibition taking place in Kulturmuseet in Vejle (2020).
I was asked to animate existing drawings based on the petroglyphs from the Bronze Age.
Together with archeologist Katrine Balsgaard Juul, and musician Perry Stenbäck and Kulturmuseet team, we made four animation films showing life in the Bronze Age which are part of the exhibition.
Kulturmuseet in Vejle is a museum for a whole family – you can see, touch and experience the exhibits.
THE WORK
4 animation films for the exhibition
1 loop animation in the entrence of the exhibition.
THE IMPACT
Making films was great fun. I was surprised that little kids were focused and interested enough to watch all the films until the end. Knowing that makes me believe that we did a good job.
SERVICE
CREDITS
Music and sound design: Perry Stenbäck
Rock River Recordings
www.perrystenback.com
LINKS
More about exhibition "Pigen fra Egtved":
https://www.vejlemuseerne.dk/udstillinger/pigen-fra-egtved/