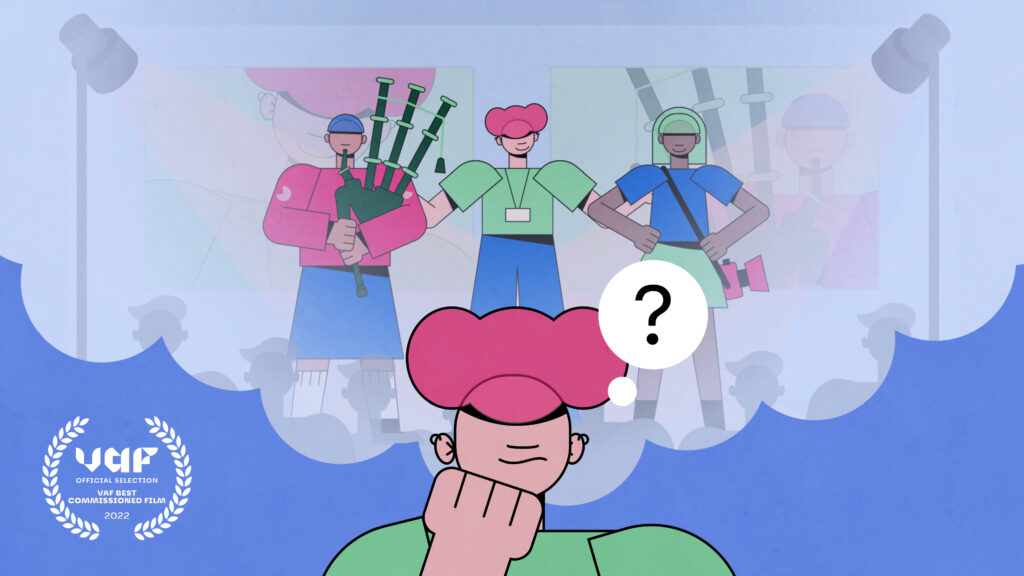 BACKGROUND
KRAS – is a program for young people who want to kick start their carrier in a cultural branch. Magnus from KRAS contacted me asking to make an animated explainer that would encourage the target audience to learn more about the program and sign up for the pilot program.
THE WORK
We had a rather short time to develop and produce the film and the graphic design was still changing. I wanted to design something that looks a little bit rough and edgy, but yet harmonic. It was a lot of fun to experiment and design something different from what I am used to. I had the freedom to make bold decisions.
It was great to work closely with the team of young creators who cared about the project and gave their best. That made my work so much easier and more fun.
THE IMPACT
Together we made a 1.5-minute explainer, giving basic information about the program. The film was used on their website and social media.
The film was nominated for the best-commissioned work and screened at Viborg Animation Festival (VAF) 2022.
SERVICE
CREDITS
Design and animation: Ruta Babelyte
Sound design: Frans Nielsen
Voice over: Bobo Vedel Taaning
Project manager: Magnus Mosholm
Client: KRAS
LINKS
Film: https://www.instagram.com/p/CZcTWN1J3m1/
Website: https://kras.ninja/