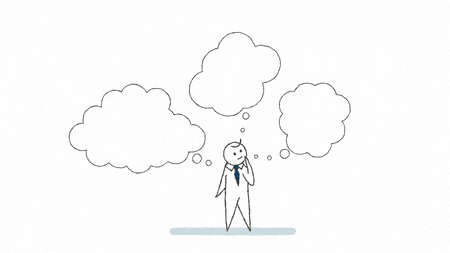 BACKGROUND
"6 steps for innovation" platform is a result of cooperation between business intermediaries, owner-managers, and universities from Germany, Poland, Lithuania, Finland, and Denmark.
The platform is a new strategy process especially designed for owner-managers of smaller companies. The focus is on business development through non-technological innovation.
THE WORK
Based on provided script, I designed and animated 3 films explaining:
the benefits for small business owners of joining consultancy program
how the consultancy program will work
what is non-technological innovation
We made versions of the films with Danish and Polish subtitles as well.
THE IMPACT
All three films are used in https://www.6stepsforinnovation.com/en website.
Original plan was to make all three films fairly quickly, so I designed with that in mind. While making films, the first 2020 lockdown started and I think it was quite a shock to everyone. I am proud that we managed to get back on track and finish the project, even if it was a bit later than expected.
Thinking about the smaller companies, which the whole project is aimed at, launching the project in the beginning of the global pandemic was either the best or the worst timing.
SERVICE
Design
Animation
Voice over direction
Adding subtitles in Danish and Polish
CREDITS
Client: VIA University College
LINKS
More about the project:
https://www.6stepsforinnovation.com/en